The regenerating power of Nature
The Forest Bathing, literally "Bath in the Forest", is a Japanese wellness ritual that involves a regenerating immersion in the forests to assimilate all the benefits in a pure and uncontaminated environment.
It has been shown that spending time outdoors, in the forests and woods, helps awaken our senses, removes stress and strengthens the immune system.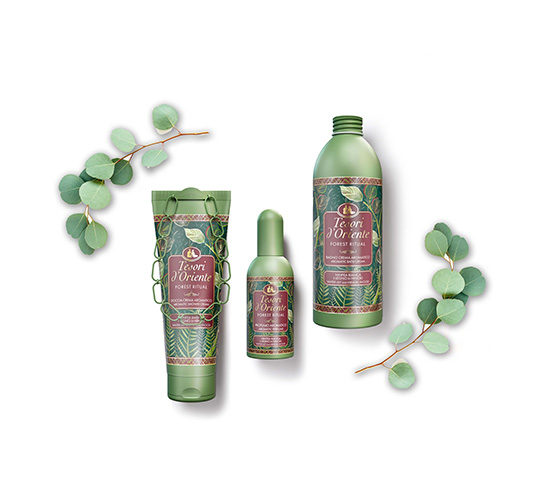 The fragrance
A unisex fragrance, with woody and citrus notes, specially designed to instill the feeling of well-being of a peaceful walk in a green and lush forest.
The perfume has been enriched with a particular aromatic accord that reproduces the beneficial effects of the essential oils released by the trees, the phytoncides, to give an immediate sense of calm and relaxation.
Ingredients
HINOKI WOOD
It is one of Japan's five sacred trees, a symbol of purity and healing and has been used for centuries to build temples and shrines. Its scent, with citrus and woody notes, has calming and relaxing properties.

WHITE NINFEA
Native to Asia, the water lily has been considered a symbol of rebirth since ancient times. It is widely used in oriental beauty rituals for its soothing and moisturizing properties.