Christmas can be a hectic period for everyone. Give yourself and your loved ones the gift of downtime and indulgence with our exclusive gift sets packed with the magic and scents of the far East.
Your journey with Tesori d'Oriente starts now. Share it with the ones you love.
Set
Scented body cream and perfume with pouch
An exquisite set to keep your favourite Tesori d'Oriente products with you at all times. The set includes a Scented Body Cream, a Scented Perfume and an elegant pouch.
Available fragrances: Chinese Orchid, White Musk, Byzantium and Lotus Flower.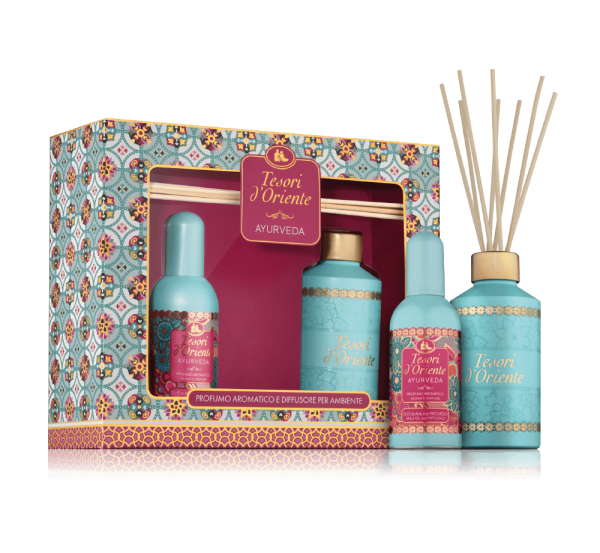 Set
Aromatic perfume and room diffuser
Enhancing the mood of a place is the key to good living. Our new Reed Diffusers will open the door to wellbeing with their scents that stimulate your senses and take you around the world. Continue your journey with the aromatic perfume.
Available fragrances: Ayurveda, Hammam and White Musk
Set
Aromatic perfume and soap
Stimulate your senses with a warm embrace for your hands and a light fragrance that ignites your imagination and carries you far away, beyond borders.
Available fragrances: Hammam, White Musk, Chinese Orchid.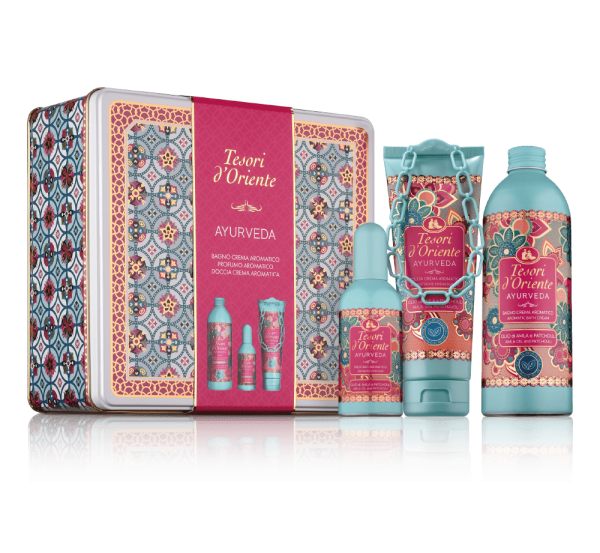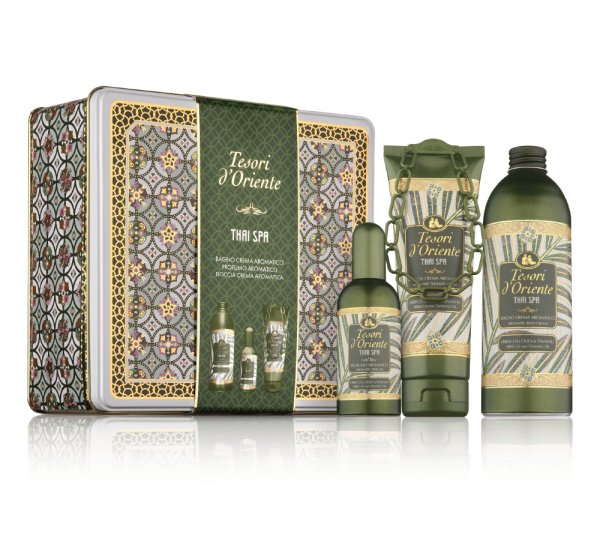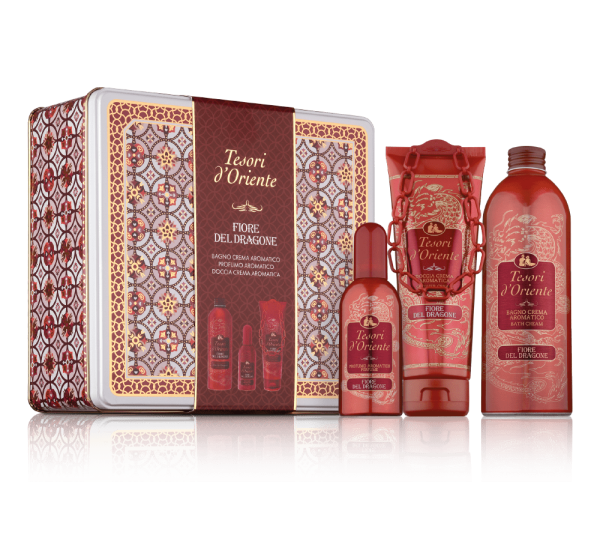 Set
Aromatic bath cream, perfume and shower cream
The magic of relaxation. Our shower cream caresses your skin as it cleanses as part of a ritual that will brighten your day. For those wanting a more indulgent embrace, our bath cream is the right choice. Its soft texture and precious ingredients will help you find your inner balance when you need it the most. End your ritual with the captivating notes of our aromatic perfume.
Available fragrances: Ayurveda, Dragon Flower, White Musk and Thai spa.
SET
Christmas ornament
An exquisite Christmas ornament to adorn your table or Christmas tree. It includes shower cream, aromatic perfume and body cream.
Available fragrances: Ayurveda and White Musk.
Set
Mini aromatic perfumes
A delightful Christmas star containing 3 Tesori d'Oriente cult fragrances in a practical size that you can keep in your bag or simply collect.
Available fragrances: White Musk, Ayurveda and Byzantium.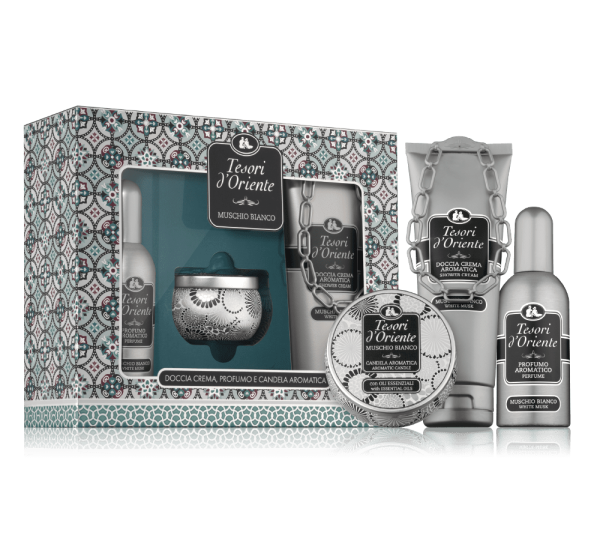 Set
Aromatic shower cream and perfume with mini aromatic candle
An indulgent fragrance experience. The shower cream nourishes your skin and after showering its scent envelops your body. The mini candle fills the room with its fragrance. The aromatic perfume accompanies you wherever you go.
Available fragrances: Byzantium, Lotus Flower, Japanese Rituals, White Musk.