RITUAL OF THE SUN
An imaginary journey through the magnificent African continent: an ancient, magical land of uncontaminated beauty that, thanks to its brilliant colours, scents of rare wood, and precious spices, is able to present you with unforgettable moments of wellbeing.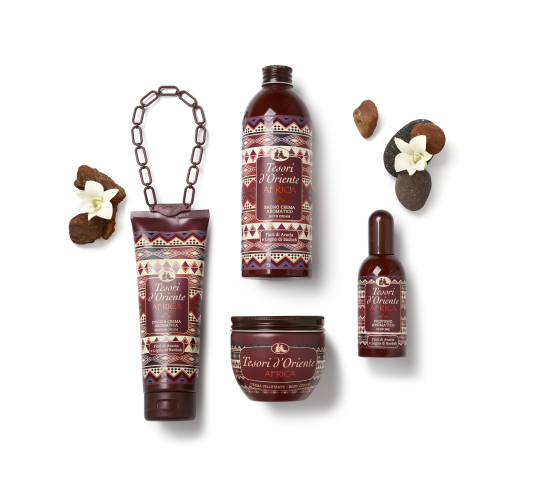 The fragrance
A mixture of rare woods including Baobab wood and precious spices, expertly enriched with velvety notes of Acacia Flowers. A warm and sensual fragrance that contains the colours and emotions of a journey through the African continent.
Ingredients
BAOBAB and SHEA BUTTER Baobab extract is rich in Vitamins C, A, And D, and has been used for centuries for its soothing, protective, and refreshing qualities. The Shea is a tree that lives exclusively in Africa from which Shea Butter is obtained, long known as an incomparable beauty secret for its soothing and hydrating properties.